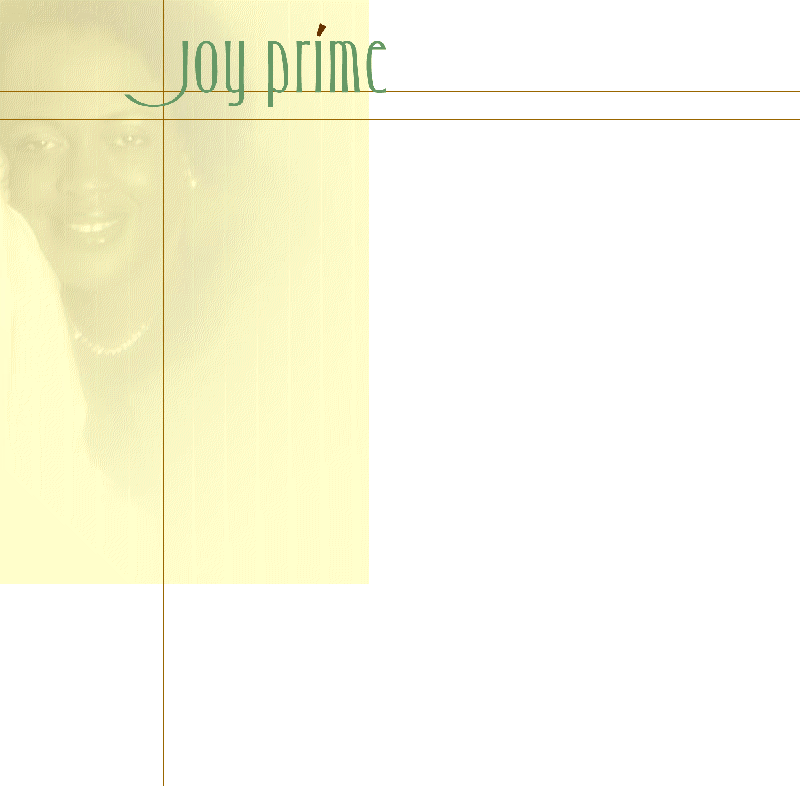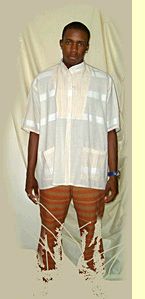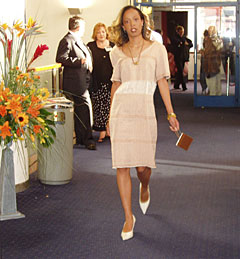 Joy Prime collections are created using hand woven and hand dyed cotton linen or silk. The majority of the fabrics come from the weaving villages in West Africa. The weavers and dyers use techniques that have been used for many generations. The mixture of African, Caribbean and British fabrics and techniques create an exciting cultural fusion. In keeping with African traditions the fabrics are unisex but there is a distinction between men's and women's styles.
To complement the men's and women's collection, there is a range of fashion and authentic African accessories.
The fashion accessories consist of ceramic beaded necklaces and bangles. The beads have been made from recycled glass.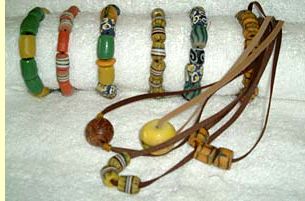 Also available are authentic African Kente cloth caps and ties. Further details can be obtained by contacting Joy Prime.
The collections are available retail or wholesale.